About Complete Learning Solutions – Your L&D Specialists
We have been on both sides of the L&D fence – as managers and employees, and as contractors and consultants – so we really do understand your challenges and your opportunities.
If you are looking for insightful, experienced, and friendly guidance, then look no further than our great team.
Beryl Oldham, MBS (Hons), CRP, LFNZATD, CFHRINZ, FLPI, MNZIM
Managing Director and ROI Specialist for Learning Organisations
Beryl Oldham has three decades' experience in organisational learning and development. Before moving into L&D consulting in 2013, she held senior generalist HR, organisational development, and learning and development roles in a range of governmental, non-governmental, local body and corporate organisations.
During this time her experience spanned workforce planning, developing and implementing technical/professional and leadership/management competency frameworks, performance management systems design and implementation, learning design, training systems management and evaluation, and measuring return on investment for human resources, training and other organisational initiatives.
In addition to being a Certified ROI Professional® and the New Zealand business partner for Drs Jack and Patti Phillips of the ROI Institute®, Beryl also holds AQF certificates in Training Systems Management and Training Evaluation, and the NZQA Certificate in Adult Education and Training (Level Five). She was the 2014 recipient of the NZATD Education Trust's Learning and Development Practitioner of the Year Award.
Nic Peacocke
Candidate Manager
Having a varied background in recruitment, marketing and events, sales, and account management has given Nic invaluable skills and insights into building strong, long lasting relationships with candidates and clients across a wide range of sectors. She does an outstanding job developing and maintaining our candidate database and keeping in regular contact with candidates so as to ensure that the right candidates are connected with the right organisations.
Adriana Ross, Post Graduate Diploma in Education
Learning Designer
Adriana has occupied key roles in corporate training and instructional design working with high tech Silicon Valley clients in the U.S. After immigrating to New Zealand and diverting her career to pursue an interest in language teaching, she now returns to the commercial side with a passion for creating effective and engaging learning experiences to increase performance potential. With transferable skills, postgraduate experience in eLearning and a keen desire to build on her existing foundation, she is here to contribute her creative and resourceful approach to in-house and select client projects.
Agata Oleksiak, MA (Education), MA (Multimedia Art and Design)
eLearning Consultant
Agata is renowned for creating original and effective customised training solutions. In addition to nearly two decades' experience in publishing, graphic design, and instructional design, Agata has also been a tertiary institution tutor and trainer. This experience, combined with corporate training expertise, means that Agata understands how to develop resources that truly elevate the learning experience.
Declan Ross
Technical Learning Support Ninja
Declan provides creative and technical support to assist with the development of highly effective eLearning interventions and learning technologies. With his sharp eye for testing usability and identifying technical faults and flaws, Declan has already added value to several projects. He has a tech-savvy and fearless approach to learning new apps and technology.
Karolyn Timarkos
Technical Writer and Instructional Designer
Karolyn is a skilled technical writer who has many years'experience as an instructional designer, business writer, journalist, author, editor, and proof-reader. She will identify your information needs, and plan, research, and write user guides, standard operating procedures, quick reference guides, code of practice documents, policy documents, curriculum workbooks and instruction manuals.
Olivia Rowland
Instructional Designer and Social Media Guru
In addition to instructional design, Olivia also has strong social media and creative skills. In a former life she was a writer and editor; skills that she puts to great use in all aspects of her work.
Preferred Supplier Status
All of Government
As part of the All-of-Government (AoG) Consultancy Services solution, New Zealand Government Procurement (NZGP) has established the Business and Finance category to offer eligible government agencies specialist advice and competitive solutions from a broad panel of experienced consultancies. Complete Learning Solutions is pleased to have been appointed as a panel provider in the Consultancy Services to HR sub-category (Tier 3). Eligible government agencies are encouraged to contact the Consultancy Centre of Expertise to sign up to the contract to benefit from the discounted rates and standardised terms and conditions offered through the AoG Consultancy Services solution. Further information can be found on the Consultancy Services page on the New Zealand Government Procurement website.
SafePlus Training Provider
We have been appointed by WorkSafe as the SafePlus Training Provider. As such we provide training to applicants wishing to become Accredited Assessors.
SAP Ariba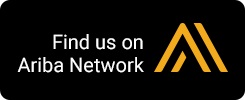 Sport and Recreation Sector
Complete Learning Solutions is a preferred supplier of Learning Content Development Services to the Sport and Recreation Sector.